"Don't bend; don't water it down; don't try to make it logical; don't edit your own soul according to the fashion. Rather, follow your most intense obsessions mercilessly."
— Franz Kafka (via bareandbleached)
(Source: ephemeralised, via bareandbleached)
snap of
no fingers
the thumb's
patient itch
as the
sleepless
streaked-pink
seek a feast
for a bit.
polarized all in spite
of clouds or the sky.
let the beams fill
your eye where
shadows escape
into visible lies.
secrets as vultures
circles of blood
the hero's a flood
when the villain's
a dove.
hat trick trick
grabbed fresh
from the hat.
recidivist tryst
as subtle impact.
viola ma'am
but don't whisper
back.
http://beehivebugle.com/2014/03/25/neon-trees-music-comes-gay/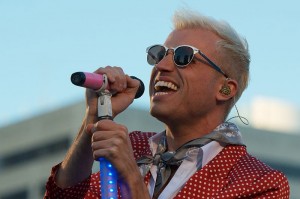 Neon Trees, the catchy Provo, Utah-based sunny-bubblegum-neuesynth-Provonic-snowwave-frothgrind-acidwash-#tbt-nü-80s-Mormcore-aggrosynth-nonméringue-ghettosurf-pleatherboas-sadcore-techstep-etherealwave-laptronica-provopush-ziphop-maltrock quartet, revealed that their music is gay in the new issue of Rolling Stone